Snapshot
Churches and non-profits around the globe are in the midst of wide-scale digital transformation, adopting technology for live streaming, media archival, collaboration, and financial donations. The world has become increasingly distributed and technology makes it possible to reach people in new and impactful ways, however, faith-based organizations collect and store vast amounts of sensitive data like information from congregants, donors, and employees. The need to protect this data has become critical in recent years with cyber attacks like ransomware and hackers showing an increased willingness to attack faith-based organizations.
Challenges:
Aging server infrastructure put data at risk of loss and cyber attacks
Growing data volumes needed to be globally accessible
Existing tools were expensive and not user friendly enough
Results:
Used Calamu Protect to safeguard several TB of data
Migrated critical data from servers to a multi-cloud data harbor
Simplified management and made data more accessible
The Challenges:
Aging infrastructure put Tree of Life's data at risk
David Galvan, the Director of IT at Tree of Life oversees network infrastructure and cybersecurity. Faced with aging infrastructure and an increasingly global organization, David understood that protecting data against loss and attack were top priorities. He was concerned that media files could become lost or unavailable, or that sensitive information could be compromised by hackers.
"Part of my role is to make sure that users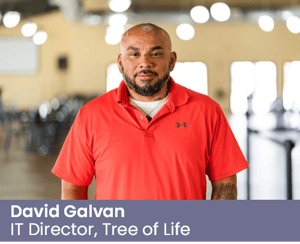 have the infrastructure and horsepower they need, and that their information can be distributed globally," said David. "It is also my role to protect them, because unfortunately there are bad people out there."
Network infrastructure, while critical for enabling their mission, opened the door to new vulnerabilities. David describes visiting other churches that were the recent victims of a ransomware attack and witnessing the consequences firsthand.
"Seeing those attacks was a driving force for me–that churches were hit by ransomware and their IT team wasn't prepared for it. They even thought it was a joke at first, but when they realized what they were dealing with the entire team was up for hours trying to get everything back. It was an all hands on deck situation to stop the breach and determine if sensitive data was compromised."
Other security solutions weren't doing what was required
Tree of Life was in the process of updating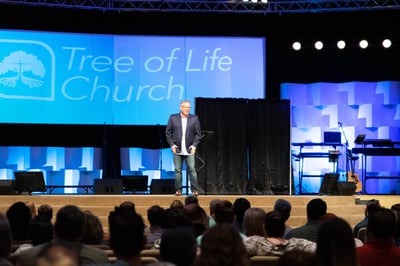 critical systems and moving important workloads to the cloud. Data is everywhere, and there are several critical focus areas in the IT department.
"I was very concerned about visibility," said David. "Everyone in the outside world could see us, but I kept discovering things like switches that I didn't know were there. I didn't have the topology, common ground, or connectivity I needed, so my focus has been getting everything up to snuff and cloud based. That's the direction I'm pushing us."
Tree of Life uses a server to manage media archives and lesson plans that houses several terabytes of data. If the server experienced issues, staff wouldn't be able to access data which could lead to a myriad of problems.
"I knew that with my luck, every time I tried to move a server I might lose some stuff," laughed David. "Some servers had never been backed up, so had we been hit [by a cyber attack] we could have lost several terabytes of data."
In addition to the media archives and lesson plans, there are several other datasets that David Galvin is charged with protecting. Donations and giving is a core part of the Tree of Life mission, and technology makes it easy for congregants and the world at large to make charitable donations. They provide options to donate through their website, via a custom mobile application, or through a "text to give" approach. David had cybersecurity tools in place, but felt they could do better.
"I was using a program previously for anti-virus and malware protection, but I felt it was overpriced and wasn't doing what I needed." David then laughed while adding, "as much as I trust the cloud, I don't trust the cloud. It's just one of those things."
The Results:
Calamu made it easy to protect and access data from anywhere
David first introduced Calamu to his environment by taking advantage of a free test drive, putting the technology through its paces and realizing the benefits of a multi-cloud data harbor. He discovered that Calamu was easy to deploy and makes securing data in the cloud a simple process.
"It was quick and easy, so now I'm anxious to move the data from all our other servers to the cloud with Calamu. For example I'm now toying with a virtual machine I have in Microsoft Azure, figuring out what it can and can't do–and while I do that, I know it's protected with Calamu. With Calamu I can just do what I need to, and it's done. I don't need to think about it."
David further explained that compared to other solutions that are based per machine, he likes that Calamu can be deployed anywhere with unlimited users, and that the software is user friendly.
"I like the ease of deployment with Calamu. With other programs I've used it's hard to find anything with lots of sub menus – it shouldn't be so difficult to find basic information. Calamu's program has the horsepower to do what it's designed to do, but it's easy to use, and that's what you need. If you can use a computer, you can use Calamu."
Tree of Life has more control and feels more secure
"I most definitely feel safer than I did before,"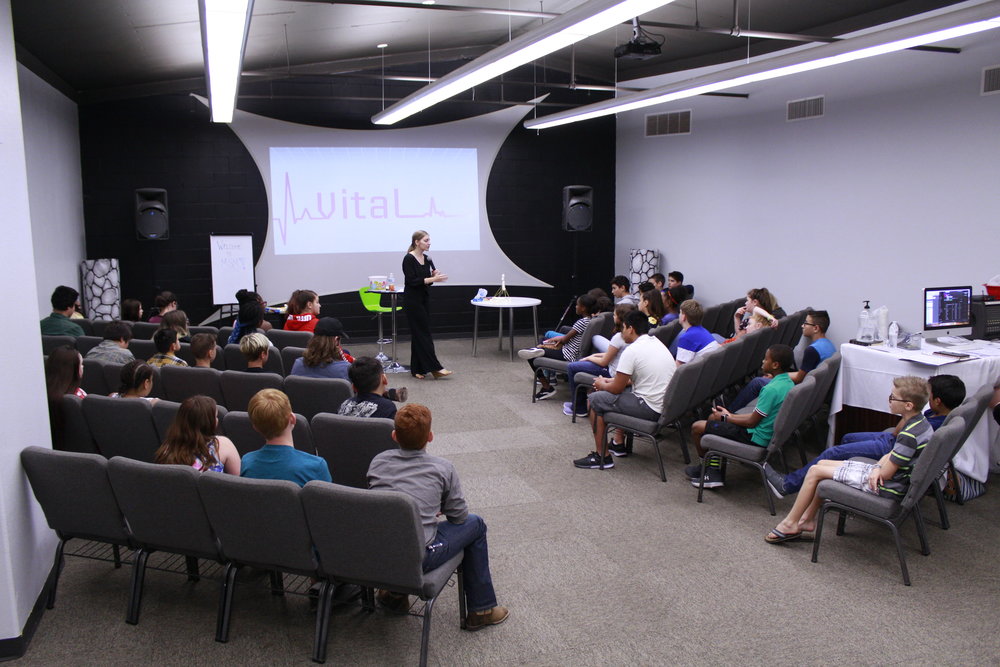 said David. "I'm not worried about losing information because there's a plan in place now. With Calamu I don't worry as much that something would happen."
David also commented on his experience working with the Calamu support team, and what a big factor that was in his decision to adopt the technology.
"One of the biggest selling points for me was the [Calamu] team. The way they collaborated, communicated, and worked together to solve the problems I was having. Being able to talk to people face-to-face and work with engineers directly; they were bought into what I was doing and cared. That was a big selling point, the team went above and beyond."
He adds that he saves money with Calamu because he doesn't need to use other solutions he previously relied upon, and appreciates the level of control Calamu has introduced back into his environment as an IT administrator.
"I'm a big control guy – if you can control it, you can minimize the impact. Calamu lets me do that."
_ _
To learn more about the Tree of Life mission or donate to charitable causes, you can visit their website.